Product Information
Age of Child
Safe Drinking
Water (ml)
Level Scoops
of Powder*
Number of
Serves Per Day
1 – 3 years
100
2
2 – 3
*1 Level Scoop ≈ 8.5g of powder
2 scoops of powder added to 100ml water yields approximately 114ml
Step 1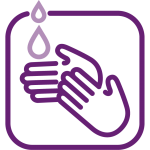 Wash hands before preparing Toddler Milk Drink. Wash and rinse drinking cup and all utensils thoroughly.
Step 2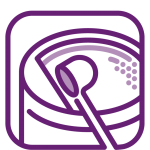 Use only the enclosed scoop, fill scoop and level off using the built-in leveller. Avoid compacting powder.
Step 3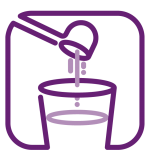 Add two level scoops of powder for each 100ml of water. Whisk, shake or stir briskly to dissolve the powder.
Serve immediately or chill in the refrigerator for 30 minutes. Discard any unfinished drinks.